Running your own small business can be a challenging endeavor. One day, you may feel like you're making progress, while on another day, it may seem like you're stuck in a rut. However, with hard work and determination, building and maintaining a successful company is achievable, and it can bring you both personal and financial rewards. To keep your business on the right track, you need to focus not only on your day-to-day operations but also on your long-term goals and strategies.
Think Finances for Your Small Business
When was the last time you reviewed your small business bank account? If you're closely monitoring your finances, it probably wasn't too long ago. It can be especially challenging to run a company without substantial initial capital. While certain businesses have lower overhead costs, if you plan to expand your venture in the future, you need to consider how you'll fund that growth.
Boosting revenue from your clients is important, whether it's through extra sales or securing long-term contracts. However, you also need to build a solid business credit profile. A good credit score opens up more financing opportunities and gives you an advantage over your competitors when seeking approvals for bids, vendors, creditors, and new partnerships. Your business credit profile can be reviewed by anyone at a minimal cost, so it's crucial to focus on maintaining a positive credit history.
Your Small Business HQ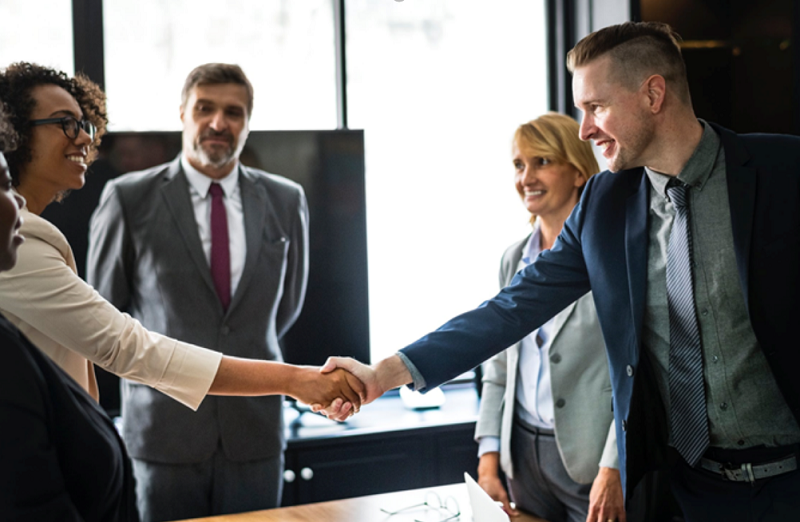 Depending on the nature of your small business, you should carefully consider where your business operations are located. Do you really need an expensive serviced office space if you're the sole employee at the moment? If you have a few staff members, is it necessary to have a city-center location, or could you operate from the suburbs? Additionally, think about whether you need a physical storefront on the main street or if you can thrive exclusively online.
All these questions are crucial, as they can make a significant difference in the long-term growth and sustainability of your company. Choose the right location and facilities that align with your business goals and aspirations.
Establish a Strong Online Presence
Regardless of whether your business is brick-and-mortar or solely online, having a website is essential in today's digital landscape. A well-designed and branded website can expand your reach and enable you to showcase the fantastic products and services you offer. If applicable, consider incorporating e-commerce features on your website, allowing customers to make direct purchases.
Ensure that you promote your website across all your advertising and marketing channels. Include your website address in your email signatures and on your business cards. Make it visible to your target audience.
But don't stop there. Create compelling social media profiles for your business to attract and engage clients with offers and promotions throughout the year. Share striking photos and short videos that highlight the unique aspects of your business. Regularly update your social media platforms to keep your audience interested and coming back for more.
The Importance of Building a Better Business
Building a better business is a journey that requires focus, perseverance, and strategic planning. By staying mindful of your finances, carefully considering your business location, and establishing a powerful online presence, you're laying a strong foundation for long-term success. Remember, building a successful business takes time, so be patient and stay focused on your goals. With dedication and determination, you can achieve great things.
This article was originally published on BizSmallBiz.