Winter weather has arrived, and it's time to find the perfect pair of winter boots to keep your feet warm and cozy. Whether you're shoveling snow or enjoying outdoor winter activities, you need boots that are reliable, comfortable, and stylish. Breaking in new boots can be a challenge, but with the right tips, you can ensure a successful break-in period. In this beginner's guide, we'll provide you with actionable advice on how to break in your winter boots and keep your feet protected all season long.
Invest in Waterproof and Insulated Boots
As winter approaches, it's crucial to prioritize warmth and dryness, especially for your feet. Investing in waterproof and insulated boots is a smart decision to ensure your feet are protected from the cold and wet conditions. These boots not only keep your feet warm and cozy, but they also allow you to enjoy outdoor activities without worrying about frostbite or damp socks. With a wide range of styles and colors available, you can find a pair of boots that fits your personal style while offering the necessary warmth and protection. Don't compromise fashion for warmth – choose waterproof and insulated boots to keep your feet comfortable and fashionable throughout the winter. Make this investment and enjoy the peace of mind that comes with knowing your feet are well taken care of.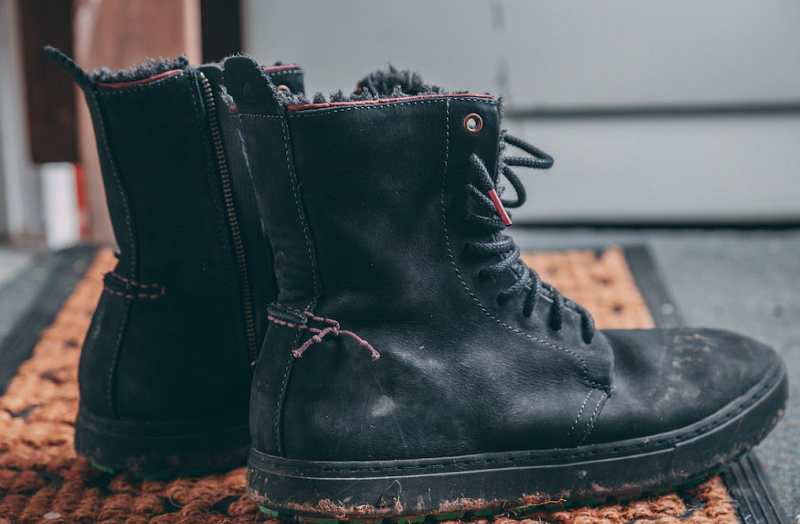 Break in Your Boots at Home
The key to breaking in new winter boots is to wear them around the house for a few hours each day. This practice will help soften the leather and eliminate any tight spots, ensuring a comfortable fit. Moreover, wearing the boots at home allows you to get used to their feel and prevent discomfort when wearing them outside. So, put on your favorite tunes, dance around your living room, and start breaking in your boots! Take this time to enjoy the coziness of your new footwear while preparing them for outdoor adventures.
Securely Tie Your Boot Laces
Before stepping out the door, always double-check that your boot laces are securely tied. It's easy to get lost in the excitement of a new day and forget this important step. However, neglecting to tie your shoelaces properly can lead to potential accidents and mishaps. From tripping on uneven pavement to losing a shoe while crossing the street, the risks are endless. Take a few extra seconds to ensure your laces are tightly secured. This minor inconvenience can make a significant difference in maintaining a safe and smooth day. Prioritize your safety by paying attention to the small details.
Choose the Right Socks
When breaking in new winter boots, the choice of socks plays a vital role in your comfort. Opt for thick, moisture-wicking socks that provide insulation and keep your feet dry. These socks will help prevent blisters and provide additional cushioning. They also contribute to a better fit and reduce friction between your feet and the boots. Investing in high-quality socks is just as important as investing in the boots themselves. Remember, happy feet make for a happy winter!
In conclusion, finding the right pair of winter boots is essential to keep your feet warm and protected during the colder months. By investing in waterproof and insulated boots, breaking them in at home, ensuring properly tied laces, and selecting the right socks, you can have a comfortable and enjoyable winter season. Don't let discomfort and stiffness ruin your winter adventures. Follow these beginner's guide tips and make the most out of your winter boots!
The post 3 Tips for Breaking in New Winter Boots first appeared on BizSmallBiz.