Are you ready to embark on a thrilling journey into the world of entrepreneurship? This exciting realm is filled with challenges, triumphs, and valuable lessons that shape the path to success. Join us as we explore some essential tips to help aspiring entrepreneurs navigate this exhilarating landscape with insight, inspiration, and innovation.
Section 1: Embrace Challenges and Foster Growth
In the dynamic business world, progress is hindered by stagnation. As an entrepreneur, it is crucial to embrace challenges as they are catalysts for growth. As the CEO of a well-established franchising company, I encourage you to step out of your comfort zone and take on new challenges. See each obstacle as an opportunity to learn, adapt, and emerge stronger and more skilled than ever before.
Why is this mindset essential for greatness?
I wholeheartedly advocate hiring individuals from diverse industries and backgrounds to challenge yourself. Employing colleagues with different perspectives fosters innovative thinking and introduces proven methods from their previous roles. Working with professionals from various backgrounds enriches your leadership style and promotes personal and professional growth. It bursts the bubble of industry-specific echo chambers and encourages critical thinking, leading to innovative solutions.
Remember, innovation thrives in discomfort. When faced with challenges, entrepreneurs are compelled to think creatively, resulting in groundbreaking ideas and solutions. Challenges drive change, forcing you to reevaluate, innovate, and transform. Embrace the hurdles, learn from them, and let them propel you toward greatness. Each challenge conquered signifies your strength and brings you closer to achieving your dreams.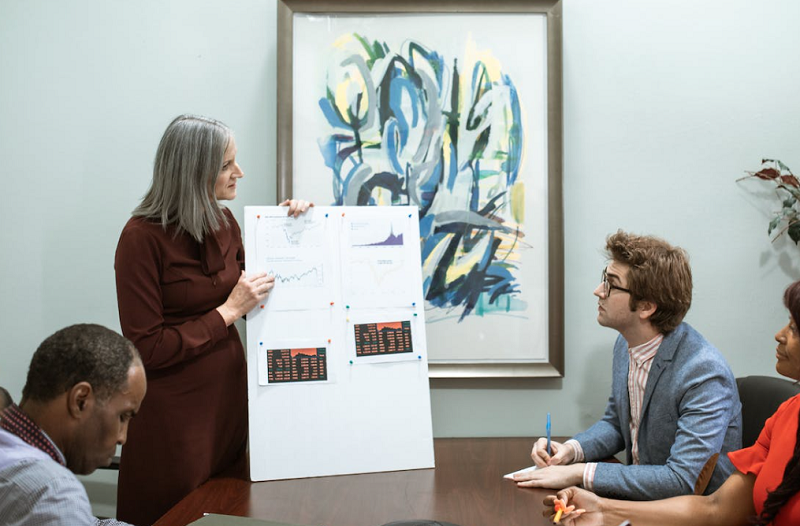 Section 2: Build a Culture of Success
Creating the right team culture is crucial for small businesses and startups. Look for individuals who are willing to roll up their sleeves and contribute to building a company from the ground up. It's essential to hire team members who radiate positivity and enthusiasm, turning challenges into opportunities and fostering an environment where everyone can thrive.
When hiring, focus not just on skills and qualifications but also on finding individuals whose values align with your company's culture. Seek proactive employees with a hands-on attitude who understand their customers and go the extra mile to deliver exceptional service. These individuals are the natural leaders, inspiring confidence in others and building enduring relationships within the team and with clients. By assembling a team of passionate and proactive individuals, you are not just creating a business but leaving behind a legacy.
Section 3: Harness the Power of "No"
Believe it or not, the word "No" can be a gateway to valuable opportunities and meaningful conversations. By strategically using "No," you can turn rejection into collaboration and find common ground.
Here's how you can leverage the power of "No":
Respectfully say "No" while acknowledging the request, showing appreciation for the ask.

Look for common ground and alternative ways to collaborate, turning a rejection into a mutually beneficial partnership.

Encourage conversation by inviting questions and feedback when saying "No," leading to enlightening discussions and different perspectives.

Use "No" as an opportunity to provide constructive feedback, transforming rejection into a learning experience.

Embrace the lessons within rejections, fueling personal and professional growth.
Remember, "No" is not the end of the conversation but a springboard for understanding, collaboration, and mutual growth.
About the Author
Adam Povlitz is the CEO & President of Anago Cleaning Systems, a leading franchised commercial cleaning brand known for its technological advancements and exceptional janitorial services.
The post Top 3 Must-Know Tips for Aspiring Entrepreneurs first appeared on BizSmallBiz.